Patios that give you easy access to your garden space and open the door to complete enjoyment of outdoor activities.
Decking appointments that broaden your vistas while maintaining your privacy, providing new opportunities for elegant, yet casual entertaining.
Carports that protect your vehicle from the hottest summer sun and keep you dry in the most inclement weather.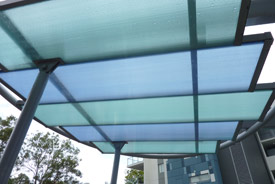 Commercial creative design and building options for premium commercial outdoor living spaces.